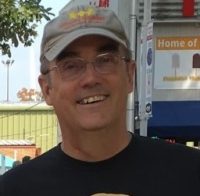 Warren "Keith" Moser, President/Chair
Keith is a research forester with the U.S. Department of Agriculture, Forest Service, Rocky Mountain Research Station in Flagstaff, Arizona. He is the Scientist-in-charge of the Fort Valley Experimental Forest, the oldest forest experiment station in the Forest Service. His interests center around silviculture and ecophysiology, invasive species, and agroforestry. Keith was the recipient of a Fulbright Specialist grant in 2017 that supported an exchange program near Shillong, Meghalaya, India, where he focused on education and research in agroforestry and management of second-growth Pinus kesiya forests. He has a B.A. in business management from North Carolina State University, an M.B.A. and a Master of Forestry from Duke University, and a Doctorate of Forestry from Yale University. A 1994 winner of the Thurn und Taxis Förderpreis für die Forstwissenschaft that funded a postdoctoral appointment at Ludwig Maximilian University in Munich, Germany, Keith has worked for two Fortune 100 corporations, a 501c3 NGO specializing in ecological forestry, a state natural resource agency, and the US Forest Service.
Maria Paula Sarigumba, Vice-president
Maria Paula Sarigumba is a Filipina forester who has worked at the UN Food and Agriculture Organization (UN FAO), the CGIAR Research Program on Forests, Trees and Agroforestry (CGIAR FTA), and on various on-the-ground forestry research and development projects in the Philippines and other parts of Asia. She serves as the Communications and Marketing Director at the Global Network for Forestry Young Professionals (ForYP). She is an advocate of genuine youth participation in the forestry sector. Maria Paula is on her way towards earning her master's degree from the University of Saskatchewan, Canada with her research on Indigenous youth participation in territorial governance. She is also the Program Lead for Nature-based Solutions at veritree, a start-up company based in Canada, that uses on-the-ground monitoring and blockchain verification to improve transparency and trust in the restorative economy in order to revitalize ecosystems, strengthen communities, and build climate solutions.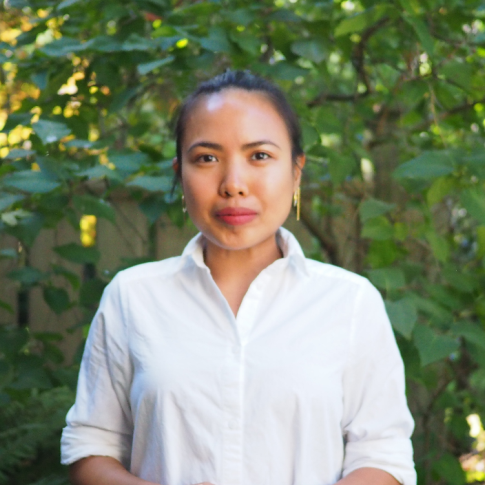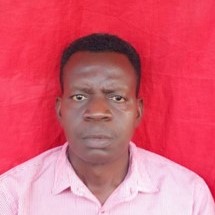 Michael Adedotun Oke, Secretary
Michael Adedotun Oke from Nigeria is an agriculturist, entrepreneurship expert, and a freelance journalist. He is passionate about taking pictures of forests, and deeply concerned about the various neglects in governance of the forestry zones. He worked as the Chief Agricultural Superintendent in the Administration for the Agricultural Development Secretariat, under the Federal Capital Territory Agricultural and Development Project. He also worked as Block Supervisor in the Kwaita Kwali Area Council of the Federal Capital Territory, and as an extension expert offering technical advice on agriculture to farmers and supplying them with the necessary inputs and services to support agricultural production, dissemination of agricultural information, new ideas, and transfer of technology developed by agricultural research stations. Michael graduated from Ahamdu Bello University Zaria, where he obtained his Post Graduate Diploma in Farm Management and Extension. Among other things, he is the founder of the Michael Adedotun Oke Foundation, the Agric-Link Multipurpose Cooperative Society limited, Talent Upgrade Global Concepts, and the Maofs Writer Forum. He also established the World Class Barber Saloon. He has travelled to several countries and has been a resource person at international conferences.
Mike holds a Master of Forestry degree from the Yale School of Forestry and Environmental Studies and a law degree from the University of Washington. He is an attorney in Oregon, USA. He currently works as director of the El Programa Hispano Tax Clinic. Since 2001, Mike has consulted in the US, Canada, Mexico, and Papua New Guinea on natural resources policy, taxation of natural resources, human rights & the environment, forestland investment, growth and yield modelling, assessment of tribal / indigenous forestry programs, and FSC certification auditing. He served as a Peace Corps agroforestry extension agent for 3 years in Senegal. Mike is past co-chair of the International Forestry Working Group of the Society of American Foresters, and he speaks English, Spanish and French. Mike also serves on the Governance Committee.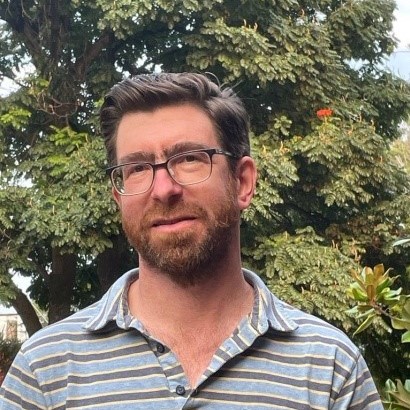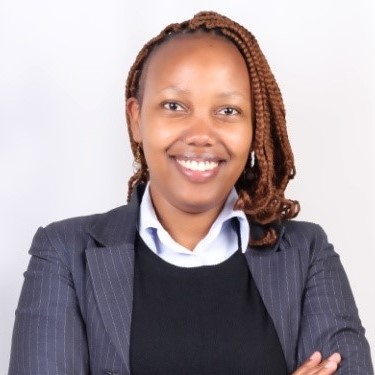 Susan Mute, Tropical Africa Representative
I am Susan Mute, a young lawyer from Kenya who is passionate about environmental conservation in relation to peace as well as human rights. I am driven by the spirit of Ubuntu which translates to 'I am because we are'. Apart from that, I am the founder of Mazingira Na Amani which is an environmental based organization that deals with environmental conservation in relation to peace. I was inspired to register with the organization after seeing the existing environmental conflicts in the informal settlements in Nairobi, Kenya. I love writing, reading and researching to help me better articulate the issues touching on ecological injustices. I have been a leader in various capacities, some of which helped me get an honorary ambassadorial position with the International Human Rights Protection Organization. i am a very strong Pan-Africanist and am held by my Pan-Africanism ideologies.
Luis Armando Aznar Molina, Tropical Americas Representative
I am an optimist for sustainable development, and social- and solidarity-based economics, a committed social ecologist, and enthusiast of everything that has to do with strategic planning, for organizations and innovation in rural and indigenous areas throughout Latin America. My passion is to connect, link, and support people and business groups with ideas and actions to accelerate sustainability and strategies for green economies, and creating alliances with related organizations and micro-, small and medium-sized enterprises (MSMEs). I have led community, social, peasant, and indigenous projects advising, and managing skills and knowledge to improve rural lives in Mexico and Latin America. I specialize in rural and forestry financial inclusion, with forestry and rural community enterprises, in the implementation and instrumentation of theory of change, impact measurement and innovation for fundraising and evaluation of environmental and social impacts and risks in sustainable development projects.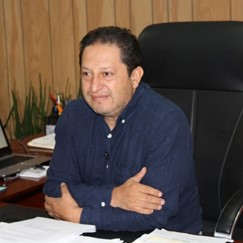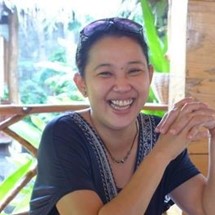 Rowena Soriaga, Tropical Asia-Australia-Pacific Representative.
Rowena Soriaga has worked with natural resource management and rural development concerns for more than 25 years, mainly through the Environmental Science for Social Change (ESSC) and Asia Forest Network (AFN). She designs and implements projects focused on various aspects of sustainable development especially in rural environments. Her interests are captured in various publications developed in collaboration with various organizations including: (i) Communities and Forest Stewardship: Regional Transitions in Southeast Asia, an AFN report that reviewed community forest management policy and practice in five countries; (ii) Where is the Future of Cultures and Forests, a thematic paper in FAO's Asia-Pacific Forestry Sector Outlook Study 2020; (iii) Forest Lives, a report synthesizing Lessons from the EU-UNDP-SEARCA Small Grants Programme for Operations to Promote Tropical Forests, (iv) Making Forestry Work for the Poor, an assessment of the contribution of forestry to poverty alleviation in Asia and the Pacific, and (v) Communities and Watershed Governance in Visayas, Philippines. She currently serves as ESSC Director for Programs Development and contributes to various networking initiatives including Ecojesuit, River Above Asia and Oceania Ecclesial Network (RAOEN), and the Philippine Watershed Management Coalition (PWMC). She also provides consulting services to government, civil society and multilateral institutions. Rowena obtained her BS Business Economics degree from University of the Philippines and Masters degree in Development Management from the Asian Institute of Management
Sheila Ward, ISTF Coordinator
Sheila is the frontline contact for ISTF members. With a PhD in Ecology from the University of California Davis, Sheila has lived in Puerto Rico for 27 years and conducts research on the genetics of mahogany and Spanish cedar in Puerto Rico and Mexico. In Belize, she investigates the impact of the ancient Maya on tropical forest ecology with her husband Nicholas Brokaw. Sheila believes strongly in the value of ISTF to increase global community and information sharing, and to promote the conservation and sustainable use of tropical forest resources.