Nick Brokaw
Post as written in 1993
One day last month, I was truly on the cusp of tropical forest conservation. On April 18th, 1993, I attended a meeting of Junta Directiva de Bethel, in Guatemala to discuss plans for Bethel's cooperatively-owned forests. In five hours of discussion, I heard arguments for sustainable forest management, dissolving the cooperative, clearing the forest for cattle, and some other plans. Each meant a different fate for the forest!
Bethel (Bay-TELL) is located in the Petén lowlands of northern Guatemala, on the Río Usumacinta, with a view of Mexico across the river. Bethel has 47 households and about 10,000 acres of communally-owned forested area. Betheleros are tenacious. They were one of the only two villages in the region that refused to vacate during the recent civil war when guerrillas roamed the environs. The war slowed development in the area but is mostly over now (we passed through just one military checkpoint on the road to Bethel versus four last year). People are now thinking about new ways to use their forest land.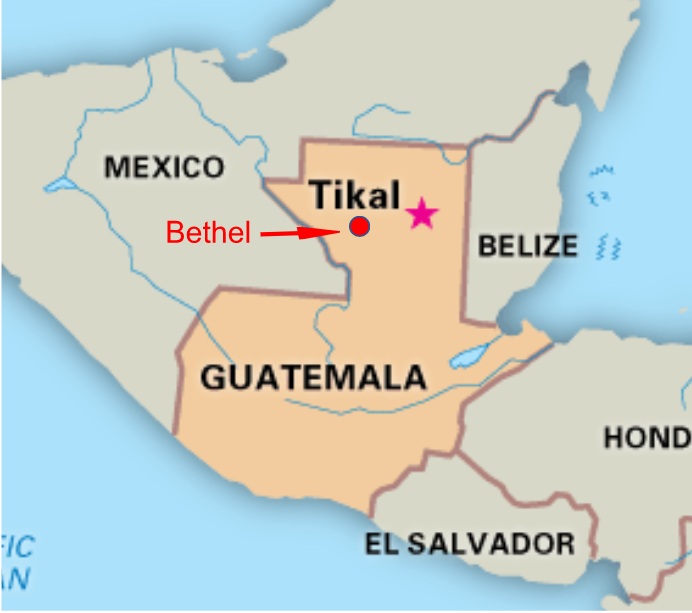 We are there to advise them if they want it. Bethel is one of several projects within "ProPetén", or Proyecto Petenero para un Bosque Sostenible, run by Conservation International. ProPetén has a full-time staff of three North Americans and ten Guatemalans, which consists of community development people, social anthropologists, foresters, small business specialists, forestry extensionists, and others. I am a short-term consultant to ProPetén.
On April 18th, ProPetén presented a preliminary plan to the Junta Directiva for sustainable forestry integrated with agriculture. We had maps, timber inventory, economic projections, and market strategy. We discussed a tourist lodge (Usumacinta is the biggest river in Middle America and a route to marvelous Maya ruins that are rarely visited). We talked about the future but did not push hard. Weren't these the best ways to use Bethel's natural resources for the benefit of all Betheleros now and to come?
The Junta responded—with a long speech by one member on the advantages of dissolving the cooperative and each member to manage their piece of land. Another 20 minutes speech on the advantages of clearing the forest for cattle. Another, deriding ecotourism! It lasted five hours—lengthy spontaneous speeches, with metaphor, hyperbole, humor, and elaborated repetition; all in the best tradition of oral communication. Finally, there was some support for the ProPetén plan and it was partly adopted.
The cattle faction and those wanting to dissolve the cooperative had spoken the longest and the loudest. But, in the end, a wise head secured some agreement by proposing to give forestry a two-year trial. Nonetheless, we were stunned by a near failure. We thought the ProPetén plan, with all its maps, figures, and compatriot spokespersons would carry the day. We had done a lot of homework, talking to people in Bethel for the past year, learning about local conditions, and anticipating reactions.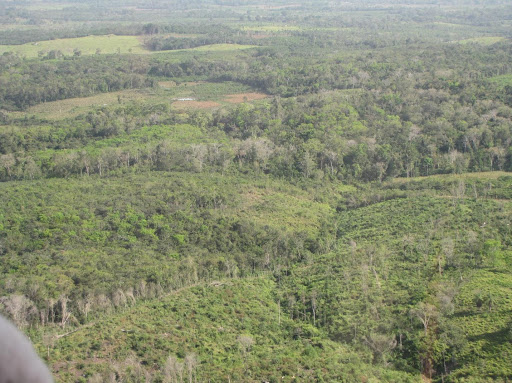 What went wrong? Despite lading our approach with socio-economic perspectives and our team with Guatemalans, we underestimated the human factor in conservation. The long-range, cooperative plan provoked a strong reaction. A few individualists (people like many of us) wanted to do their own thing. Why stake one's future on cooperation in the precarious polity of Guatemala? Moreover, these entrepreneurs believe they can do better on their own with their share of Bethel. Doing better, they could then can buy somebody else's share. They will certainly need more than one share of cattle.
What was the silent majority at the meeting thinking? Maybe of their thousands of landless compatriots, poorer than themselves. Dissolve the cooperative and within a decade or two, a few former members will own its (deforested) 10,000 acres and the rest will be landless. That night in private conversation, a spokesman for the cooperative faction reassured us that cooperation would hold as the majority wishes for long-term sustainable use of resources. We are not so confident, but we are working hard to assemble more facts for sustainable forestry, understand the political economy of Bethel, and foresee the obstacles in tropical forest conservation. But it is difficult! Only a few among us have a true feel for life in Bethel— a life little exceeding subsistence and overseen by a willful military.
Update: I do not know what happened in the end, but the 10,000 acres were not all deforested. Inspection of the Google Maps image available on September 1, 2020, shows substantial clearing but also a substantial forest in the vicinity of Bethel, Guatemala. Perhaps the community adopted a mixed land-use plan, with good results, considering their situation.
Author: Nick Brokaw, Forest Ecologist, San Juan, Puerto Rico