International Trade in Wood Products: Today's Markets
Thursday, July 1, 2021
12:00 – 2:00 p.m. EDT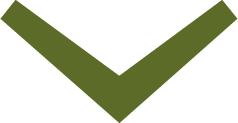 Overview
This symposium is designed for people who are knowledgeable about forestry but not necessarily with the details of international trade. The first two speakers will cover trade rather broadly to provide a background of the structure and promise of international trade in forest products today and in the near future. The program also includes speakers who will cover current critical topics, forest certification and the view of the investor. There will be time at the end of the program for questions.

Register Now
There is no fee for this webinar but participants must register in advance. The symposium will be conducted via Zoom Webinar. You should have the latest version of Zoom to participate.
Registration is limited to 500 participants.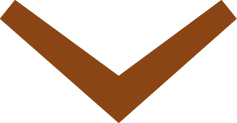 Dr. Jean-Christophe Claudon
International Tropical Timber Organization (ITTO)
Title of Talk: An Overview of the International Tropical Timber Markets
Biography: Mr. Claudon is an international public servant working for the International Tropical Timber Organization (ITTO) in Yokohama, Japan. He has been the statistical assistant at ITTO for 15 years. He collects and publishes production and trade data of primary and secondary tropical wood products of the ITTO members. This data is published and analyzed in the Biennial Review and Assessment of the World Timber Situation and freely downloadable from the ITTO website. Mr. Claudon is also in charge of promoting the ITTO statistical work and data collection through the organization of statistical workshops in tropical countries along with partner organizations such as FAO. He also supervises the implementation of statistical projects (such as the development of national information systems for data collection on timber production) mainly in African French speaking countries such as Benin, Côte d'Ivoire and Mali.
Dr. Kent Wheiler
Director, Center for International Trade in Forest Products (CINTRAFOR), The University of Washington.
Topic: An overview of the American Hardwood export market with a focus on key overseas markets and wood products sectors.
Biography: Dr. Kent Wheiler has thirty years of experience managing international forestry business operations, including eleven years living overseas in Tokyo, Shanghai, and Dubai. Early in his career, Dr. Wheiler earned a B.S. in accounting and worked as a Certified Public Accountant with Arthur Anderson & Co. He returned to graduate school, earning a doctoral degree (Ph.D.) in marketing at the University of Texas at Austin. Combining his training in accounting and marketing, Dr. Wheiler joined the forestry company Weyerhaeuser and served in various financial, business development, strategic planning, and plantation management roles over 26 years, with a heavy involvement in Weyerhaeuser's international operations. He has also worked for two startup operations managing plantations in Indonesia, China, Ghana, South Africa, and Nicaragua. In July 2017, he joined the University of Washington as an Associate Professor and Director of the Center for International Trade in Forest Products (CINTRAFOR). His research is focused on forestry and forest products trade, sustainable raw materials, and global supply chains.
Dr. Kathleen McGinley
United States Forest Service
Title of Talk: Certification and tracking of legal timber – examining recent trends and developments in policy and practice
Biography: Dr. Kathleen A. McGinley is a research scientist with the USDA Forest Service, International Institute of Tropical Forestry (IITF), headquartered in Rio Piedras, Puerto Rico.  She holds a PhD in Forestry from North Carolina State University (2008), a Master's of Science in Tropical Forest Management and Conservation from the Tropical Agricultural Center for Research and Higher Education (CATIE – Centro Agronomico Tropical de Investigación y Enseñanza) in Costa Rica (2000), and a Bachelor's of Science in Forestry and Natural Resources Management from the University of Florida (1996).  Her research focuses on forest policy and governance at local to global scales, including multi-level forest governance; adaptive, collaborative, and sustainable forest management; and community forestry.  Kathleen is the lead scientist for national-level monitoring, assessment, and reporting on forest policy, laws, and economic instruments in the U.S. through the Montreal Process Criteria and Indicators framework.  She is an affiliate faculty member of North Carolina State University and is a member of the International Union of Forest Research Organizations (IUFRO) Working Parties on Forest Policy and Governance in Latin America and the Caribbean, and on Research and Development on Criteria and Indicators for SFM.  She also served on the IUFRO-led Global Expert Panel on the International Forest Regime and on the IUFRO Task Forest on International Forest Governance.
Gabriel Thoumi
Director of Financial Markets, Planet Tracker
Title of Talk: Free international timber trade data, financial accounting and natural capital links: How it is useful and material to you
Biography: Gabriel Thoumi is Director of Financial Markets with Planet Tracker where he co-wrote an analysis on financial accounting for agriculture and timber commodities, Financial Accounting in the Agriculture Sector: From Natural Capital to Accounting to Valuation – Commentary on IAS 41: Agriculture. Thoumi was a contributing author to the 2020 award-winning report, The Sovereign Transition to Sustainability: Understanding the Dependence of Sovereign Debt on Nature, that explored the dependence of a country's sovereign debt on the management of its stocks of natural resources, including timber trade, which was named ESG Innovation of the Year (Research) by Environmental Finance in its 2020 Sustainable Investment Awards. He is also a Chartered Financial Analyst (CFA) and a Financial Risk Manager (FRM) qualified for research in debt, equity, and commodity markets. He brings over 15 years of experience with extensive technical knowledge on integrating scientific and environmental, social, governance (ESG) data into financial models to determine pricing signals and asset allocation strategies. He has led many successful global investment research programs and engagement strategies. He has also achieved the Certified Ecologist certification from the Ecological Society of America.

Gabriel Thoumi previously co-led Chain Reaction Research analyzing deforestation risk and agricultural commodities. He was also co-chair of the Certification and Sustainability Working Group of the Society of American Foresters from 2013-2018. Before that, he co-designed some of the first forest carbon projects globally working with scientists, investors, and civil society throughout Asia, Oceania, Latin America and the EU while he was a frequent member of The Forests Dialogue and often spoke at international forums on how to finance sustainable forestry and land-use management.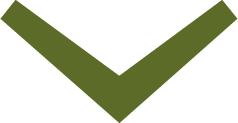 Participants may request Society of American Foresters (SAF) Continuing Forestry Education (CFE) credits.
You must be a current member of the Society of American Foresters to receive these credits. This webinar is a 2-credit webinar in Category 1.
Participants may request a Certificate of Participation.