Jill Wagner
With great pleasure, I would like to announce the initiation of a new Arboretum in Kona, Hawaii. The Joseph Rock Arboretum has been planned over the last ten years. The garden is 48 acres located in the heart of Kailua Kona, an exceptional land.
The site of the Joseph Rock Arboretum was previously a cattle-grazing land. But, several hundred native Hawaiian dry forest plants and trees have persisted and provided the remnant stands upon which the habitat is built. Over the past two years, more than 3,000 plants have been planted, most of which are native dry forest species. The site does not have irrigation in the field, so we time the planting with the rainy season, and the plants are establishing and adapting to the local weather patterns.
There are a few ways to determine if the site has good survival. One is to observe if the out-plants are flowering and seeding. The other is to check if natural regeneration happens in the habitat. At this site, we have observed good flowering and seeding. Besides, we are collecting the seeds to bank them for future restoration. It will enable the community to grow native plant species on their land.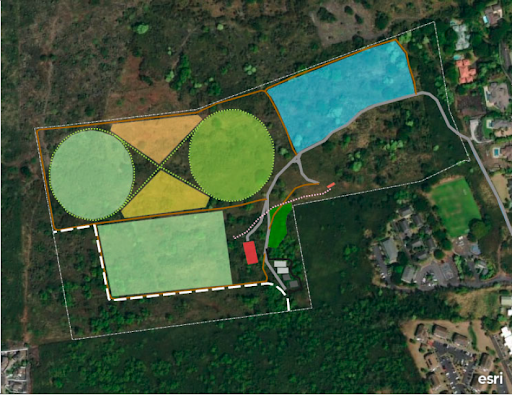 The mission of the Joseph Rock Arboretum is to collect and study trees, shrubs, and plants from Hawaii and around the world. Its goal is to teach people how to care for the natural environment through hands-on seed collection, seed banking, propagation, and fieldwork. The vision is to support new forest creators as future caretakers of the planet. The Arboretum is primarily a training site for future foresters. It is the home of Future Forests Nursery (www.forestnursery.com), which has been serving restoration in Hawaii since the 1990s. It is also home to the Hawaii Island Seed Bank (drylandforest.org), which stores native seed collections from over 32 large landowners and agricultural crop seeds for the Hawaii Seed Growers Network (www.hawaiiseedgrowersnetwork.org).
The arboretum is curated and contains plant collections from Hawaii, South America, and Australia—including succulents and a tropical hardwood zone. The nursery facilities and seed bank provide excellent facilities to train visiting foresters, students, and global forestry partners.  We are currently building lodging for visitors so they can stay in Hawaii for four weeks and work through the entire restoration cycle. 
We also provide educational experiences for school groups on Hawaii Island. In addition to the Hawaii training experience, we also offer an online 12-month course in Restoration Principles and Practices. It is a comprehensive course with modules in all aspects of restoration to help land managers deepen their understanding of the work and increase capacity. 
For all interested, more information can be found here.